Mid-Century Lane Acclaim Two-Tier End Tables - a Pair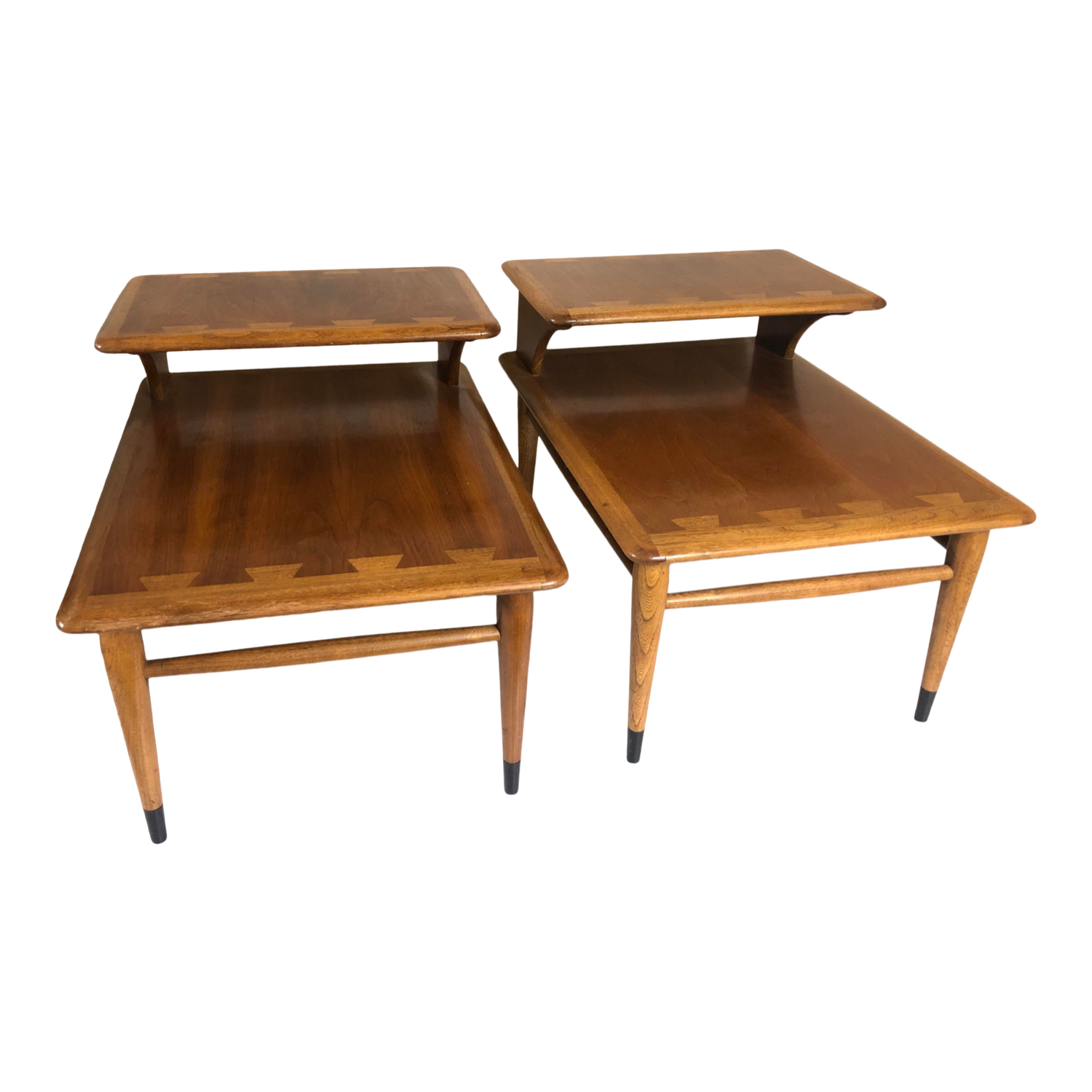 Mid-Century Lane Acclaim Two-Tier End Tables - a Pair
Classic mid-century step tables designed by Andre Bus for the iconic Lane Acclaim series. Dovetail inlay detail made of walnut and fruitwood. Used as side tables or accent tables and look great floating in a room as they are finished on all sides.
Dimensions: 21ʺW × 28ʺD × 21ʺH
Period: 1960s
Condition: Good vintage condition, structurally sound, like wear consistent with use and age.
StylesMid-Century Modern
Brand: Lane Furniture
Designer: Andre Bus
Materials: Fruitwood // Walnut