SERVICES
IN-HOME CONSULTATION & DESIGN SERVICES
Approximately 1.5 - 2 hour visit in your home, office, or latest project to review the space and gain a better understanding of what you are looking to accomplish both functionally and aesthetically. After evaluating the layout of the room(s) we will take measurements and discuss what pieces you are looking to add. Once we arrive at a general design concept and direction the sourcing process begins!
$75 flat fee, however further interior design options available at a rate of $35/hr
STAGING & FURNITURE RENTAL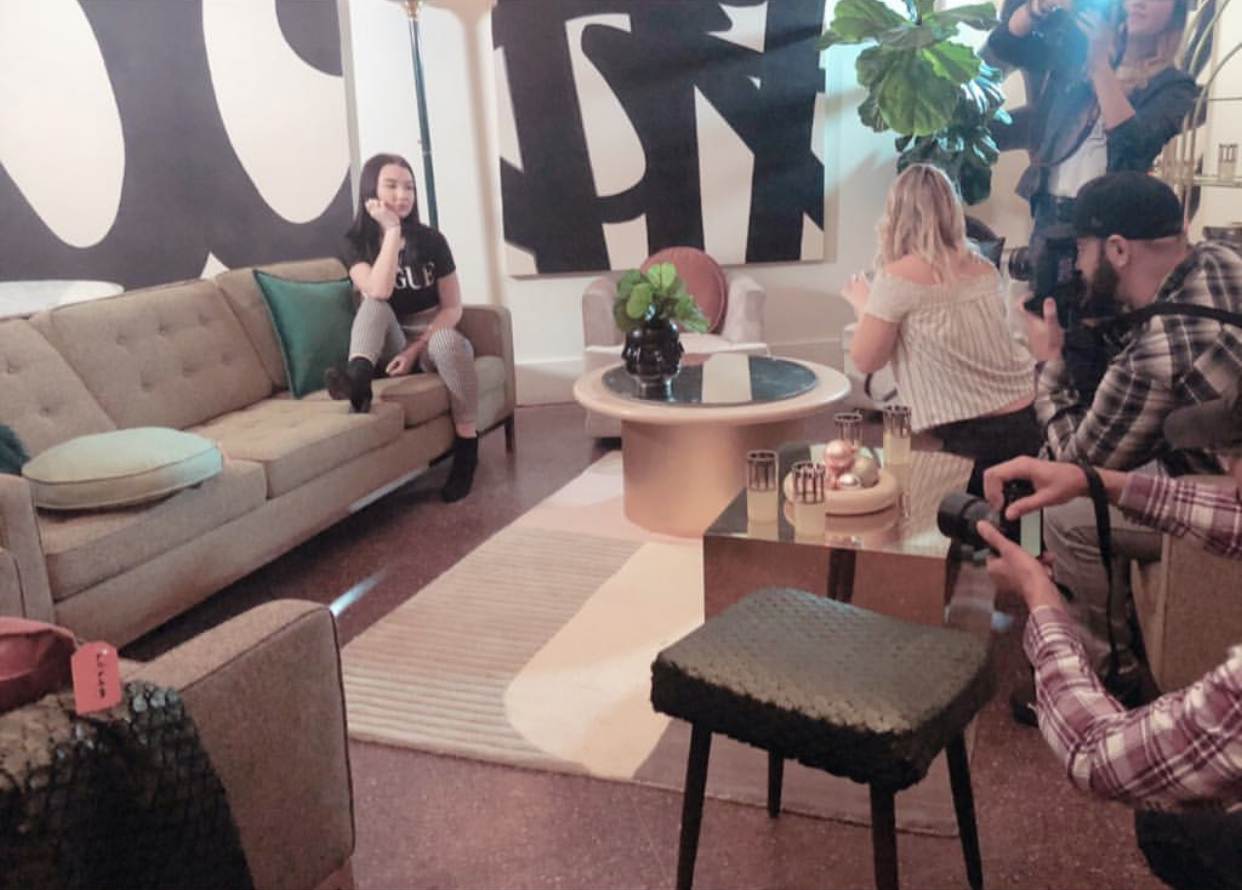 Whether you are a real estate agent looking to showcase a property in the best of light and full of life or looking to outfit an Airbnb, we can work with you to fill in the space as needed. Please be sure to contact us well in advance of the open house date to provide ample time for sourcing. The cost of services for home staging is on average $500 depending on number of rooms and other factors. Feel free to call 716-873-0727 or email info@mimo-decor.com for an appointment to discuss the project at hand.
Rental packages vary depending on timeframe, however typically the cost of renting a single item is $10 per day. If your a photographer or event planner looking to furnish a space or just in need of a single item for a 1 day event we can work with you and arrange for delivery as needed. For set designers and production specialists looking to source a package of pieces for a film we can work with you on a monthly or long term rental package. Set decorator services also available depending on the scope and timeframe of the project. Feel free to call 716-392-0598 or email jessica@mimo-decor.com for an appointment to discuss the project at hand.
REFINISHING AND UPHOLSTERY
As of now, we are not taking outside projects. We do welcome you to come take a look the our inventory in our back room where we can work with you to have the piece customized, stained, and refinished to your liking. This is often times very necessary in bringing vintage furniture back to its original condition and likeness or also to change it into something entirely unique. To find out more about our refinishing services visit the MiMO WORKSHOP.
Typically for dining chairs in need of new upholstering, you can bring them into the store along with a fabric of choice to have rewrapped at $30 per chair. Foam and batting can also be added for shaping as needed. We ask that the fabric you bring us is upholstery grade fabric, meaning thicker in weight with low stretch or propensity to fray. Generally a set of 6 dining chairs will require 4 yards depending on the pattern repeat. Just ask if you need suggestions on where to source the best fabric for your chairs. We do not do full upholstery pieces, piping, or any other added features, just simple rewrapping :)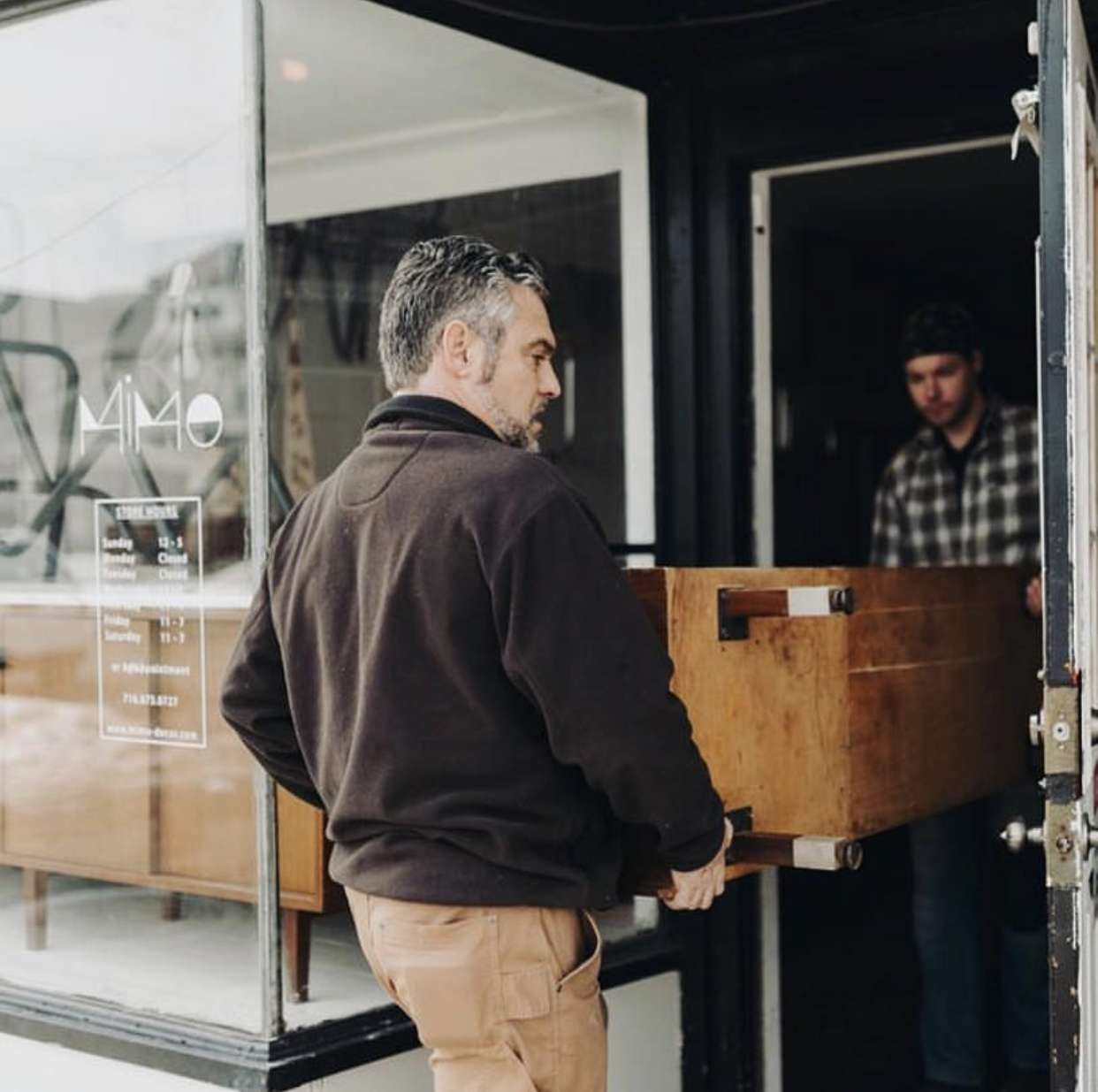 D E L I V E R Y
We provide our own delivery service on most pieces within a 30 mile range from our store, however for speciality pieces, oversized pieces, or a large number of items we defer to a few local delivery companies. Delivery options can be discussed and arranged at the time of purchase and is usually fulfilled within a few days. Delivery fees range from $35, $55, and $75 depending on location what is required.