Original Broyhill Brasilia High-Back Walnut Dining Chairs - Set of 4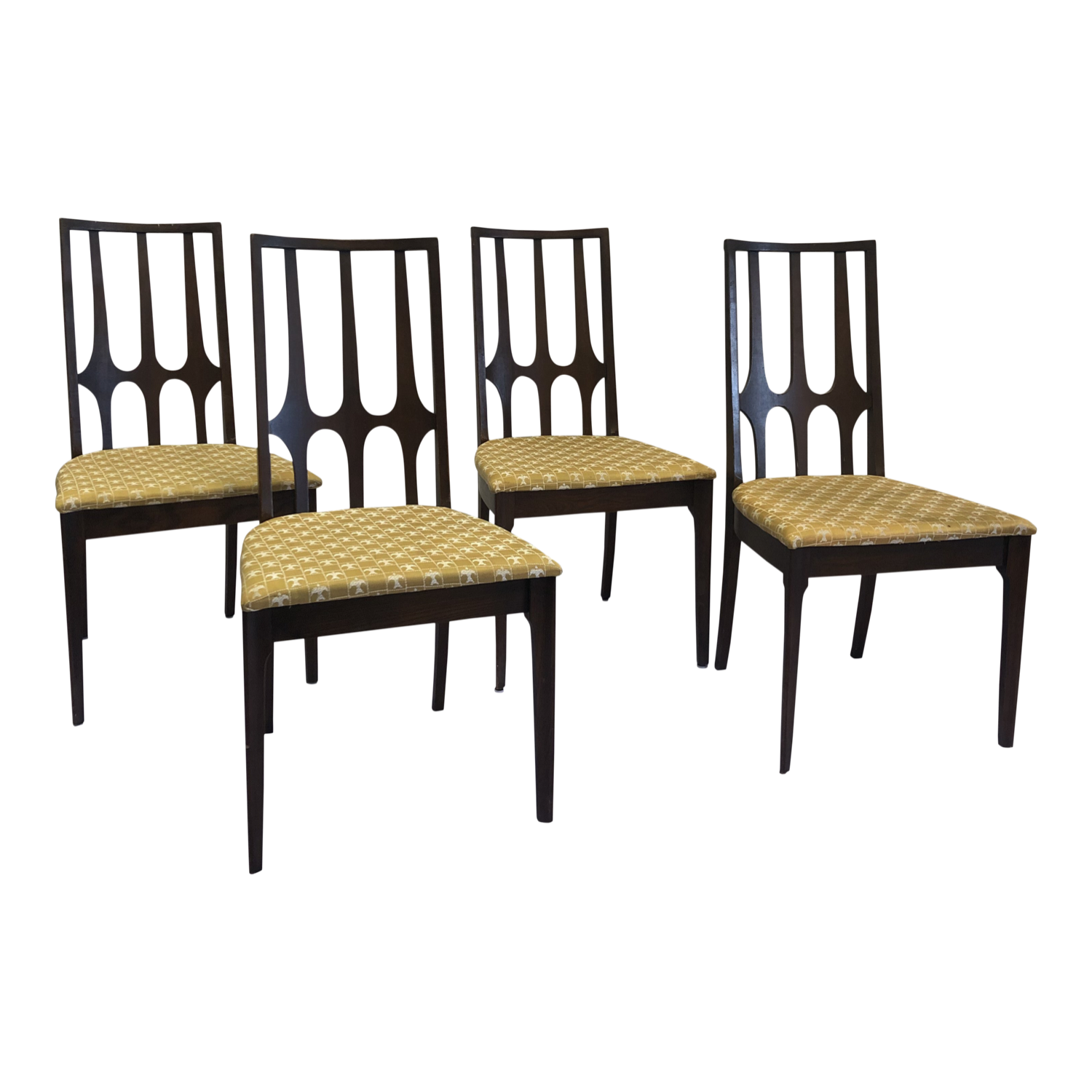 Original Broyhill Brasilia High-Back Walnut Dining Chairs - Set of 4
Set of 4 original Broyhill Brasilia walnut dining chairs made by Lenoir Chair Company in Lenoir, North Carolina circa 1967. Features original eagle pattern upholstery, diamond shaped sculpted seat backs, and quintessential Broyhill beveled detail on legs.
Dimensions: 20ʺW × 19.5ʺD × 37.5ʺH
Seat Height: 18.0 inches
Period: 1960s
Condition: Dining chairs are structurally sound, however could stand to be refinished and reupholstered. Sold as is. These options are available is desired. Please feel free to message us for those options.
Styles: Mid-Century Modern // Traditional
Brand: Broyhill // Broyhill Brasilia
Designer: Oscar Niemeyer
Materials: Upholstery // Walnut
sold out