Vintage Custom Upholstered Polka Dot Sofa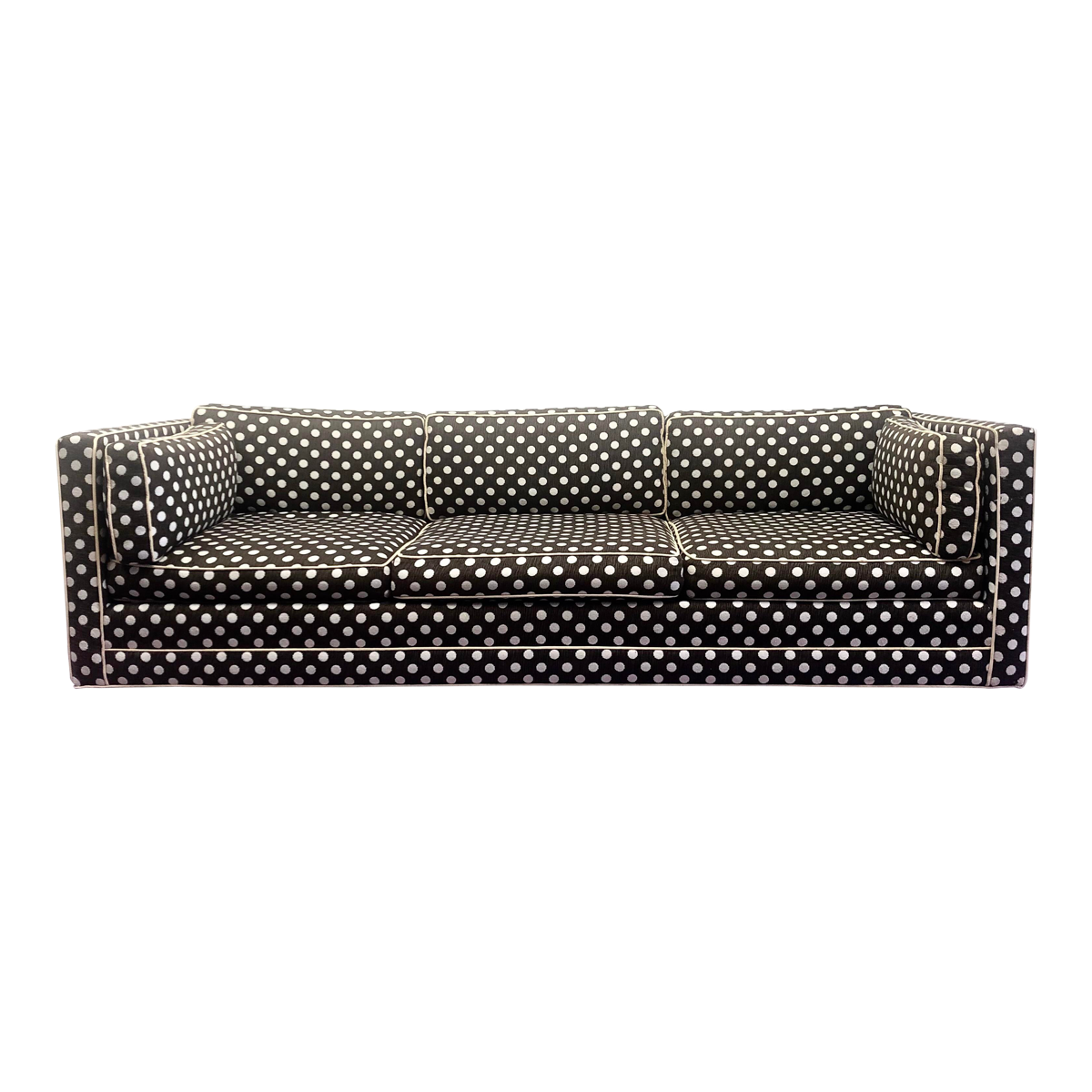 Vintage Custom Upholstered Polka Dot Sofa
Amazing vintage upholstered 3 seater sofa with removable cushions with zippers and 8 cushions total with side bolsters. Very square and modern in shape with incredible vintage custom fabric originally made for the Boca Raton Design Center. Fabric is quarter-sized off-white polka dots on a brown and black woven background and off-white piping. The polka dot are fun and playful however toned down by the brown/ black material background. Extremely comfortable sit. Such a statement piece.
Dimensions: 84ʺW × 34ʺD × 26ʺH
Period: 1970s
Condition: Great vintage condition, structurally sound, cushions in great shape with good amount of body and life left. One middle leg missing of six but not integral to the piece or visibly noticeable. Upholstery is overall in great shape, two tears on either arm (see photos). Piping was originally vinyl however vinyl has worn off and now reads as cotton piping. Some slight flaking still. Many years of use and life left overall.
Styles: Mid-century Modern
Materials: Custom Fabric
Seat Height: 16.0 inches
Seat Interior Depth: 23.0 inches
Seat Interior Width: 78.0 inches