Nambe Candlestick Holders - Set of 3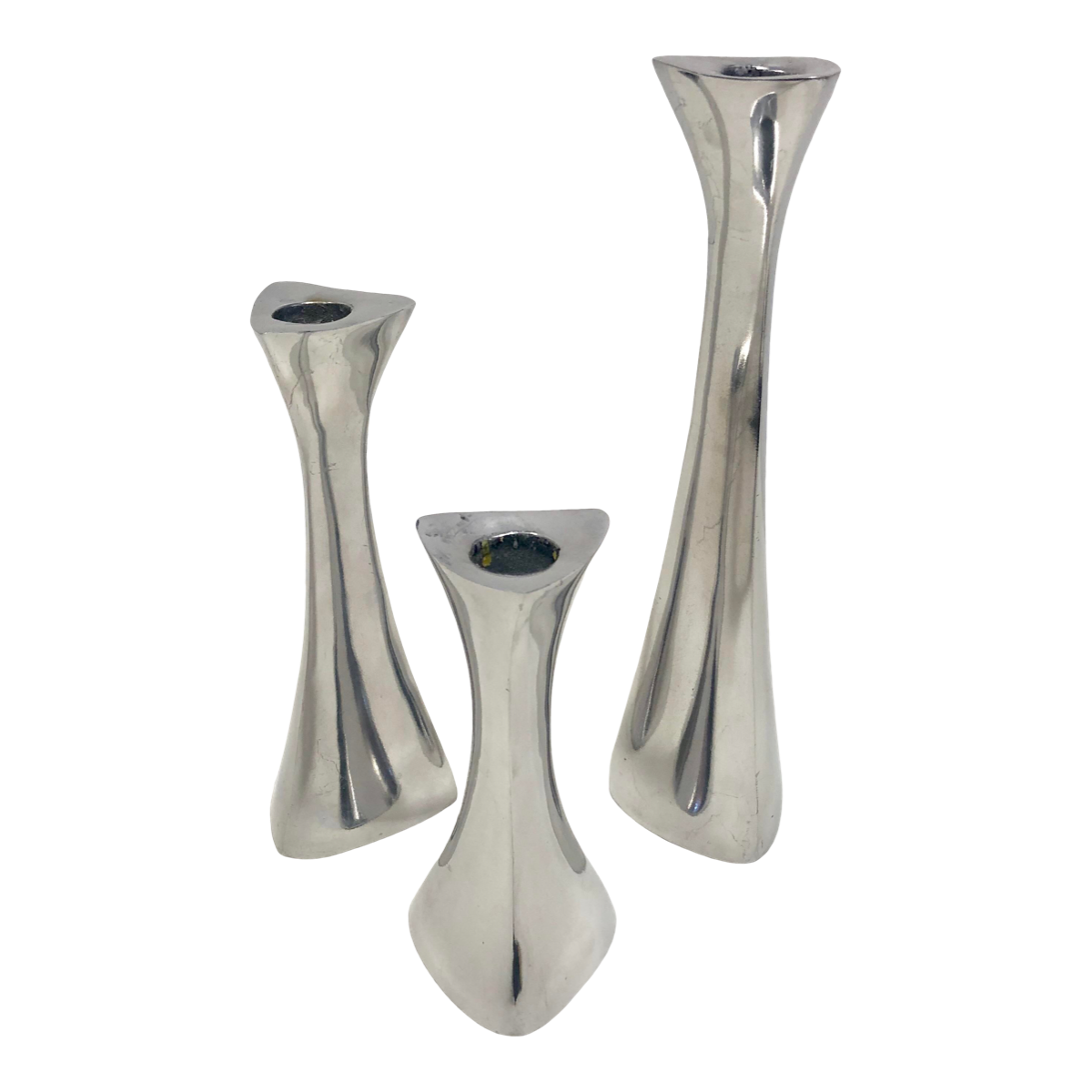 Nambe Candlestick Holders - Set of 3
Set of three tri-corner candle holders designed by Richard K. Thomas for Nambe. Made of metal alloy that will not tarnish, rust, or chip.
Heights ranging from 9.5" to 7" to 5.5"
Period: 1990s
Condition: Very good vintage condition. Slight scratching on surface but does not take away from the pieces as a whole.
Styles: Contemporary // Minimalism // Modern
Brand: Nambe
Materials: Metal