Mid-Century Hellerware Drinking Glasses With Chrome Insulators - Set of 21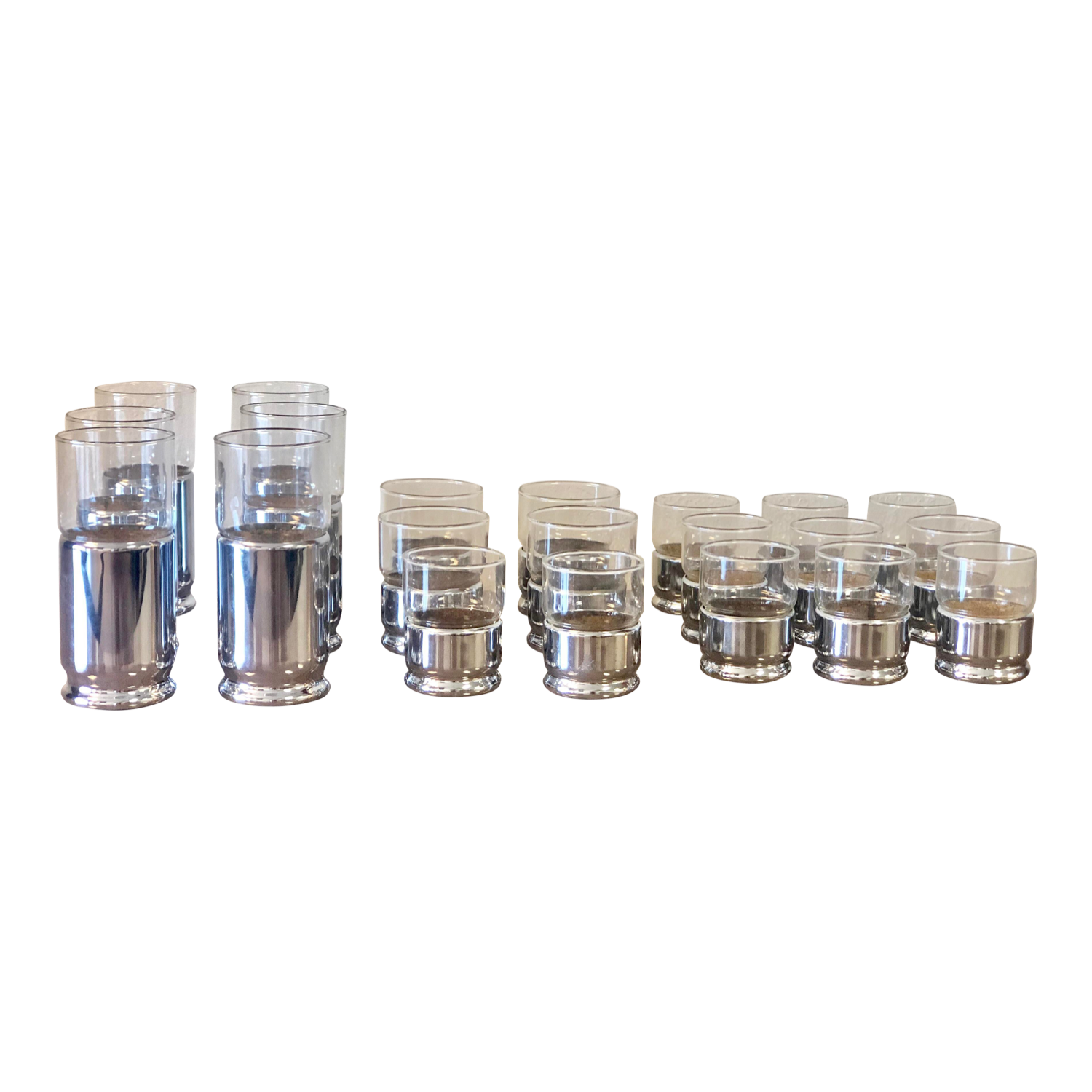 Mid-Century Hellerware Drinking Glasses With Chrome Insulators - Set of 21
Set of 21 mid-century rocks glasses or tumblers including highball glasses, low ball glasses, and smaller sipping or cordial glasses. Each has a chrome casing around then with cork insulation to keep the temperature and act as a coaster. Made by Hellerware.
Sizes:
(6) High ball: 6.5" high 2.5" wide
(4) Low-ball: 3.5" high 2.5" wide
(11) Cordials: 3" wide 2" wide
Condition: Great overall vintage condition. Some spotting on inner cork but all glass and chrome in excellent shape.
Styles: Mid-Century Modern // Minimalism // Modern
Materials: Chrome // Cork // Glass