Kaitlin Frisicaro "Desire" Woven Tapestry Drift Wood Wall Hanging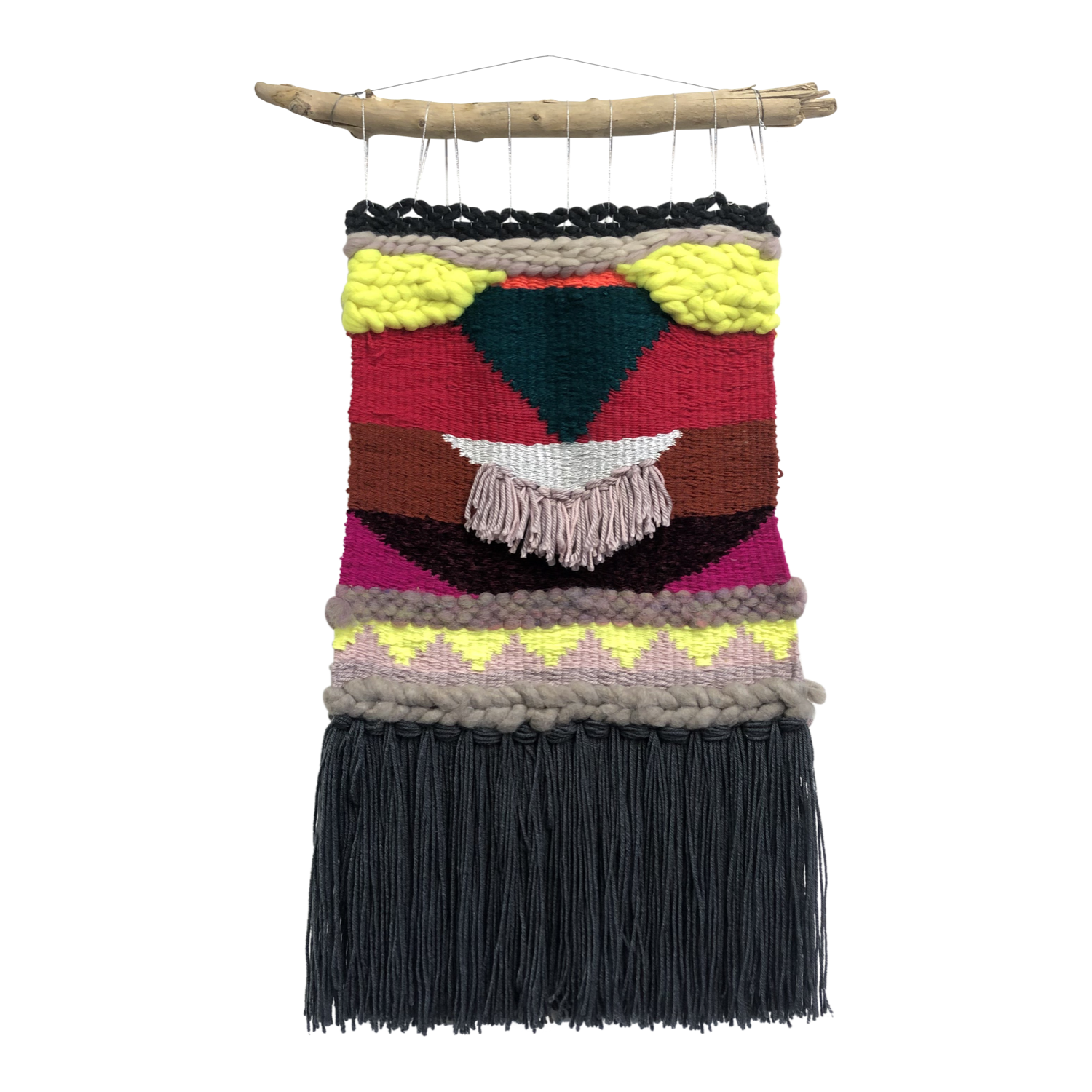 Kaitlin Frisicaro "Desire" Woven Tapestry Drift Wood Wall Hanging
Bohemian modern woven wall hanging. Beautiful texture and bold bright color - hot pink, magenta, yellow, silver, and more. A variety of yarns used, some natural, some metallic, some thick, some fine gauge. Strung on silver wire and a wooden dowel.
Dimensions: 19ʺW × 1.5ʺD × 36ʺH
Period: 2018
Condition: Excellent condition. Ready to be hung.
Styles: Boho Chic // Contemporary
Materials: Fiber // Yarn // Wood