Vintage Carol Summers "Sunrise" Original Signed Abstract Woodcut Print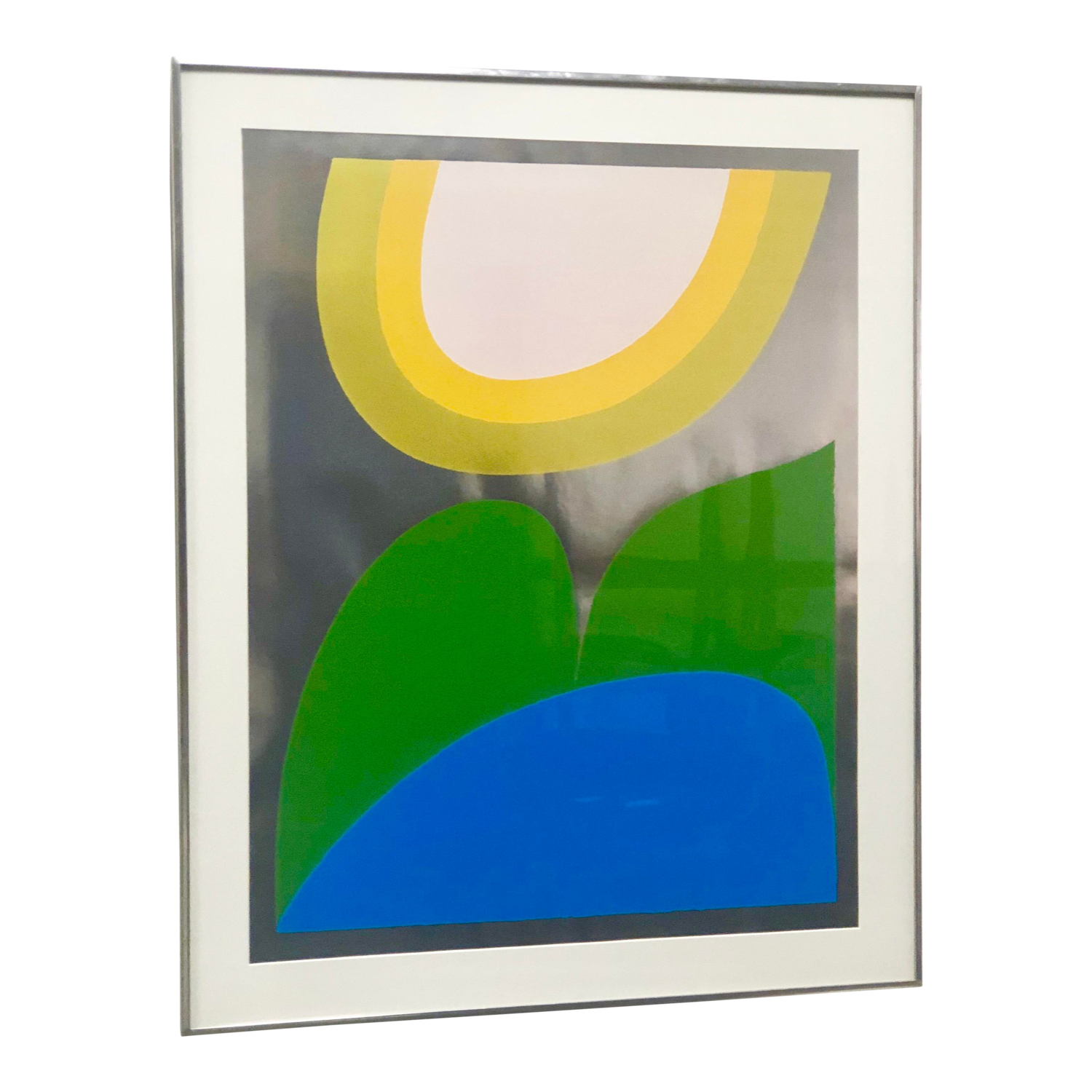 Vintage Carol Summers "Sunrise" Original Signed Abstract Woodcut Print
Carol Summers (b.1925-2015) was an American artist and considered a master printer renowned for his vivid colors and the revolutionary woodblock techniques he introduced in the 1960s. In the course of printing he frequently used solvents to transform the pigments into dyes which then tend to penetrate the paper and result in a watercolor effect. This allows for rich colors and soft blurred edges. His work is known for its big, bold, beautiful forms and joyous colors.
This is an original work titled "Sunrise" and numbered 54/200 on the lower left corner and signed on the right. This scarce original embodies his traditional technique made with embossed woodcut blocks transferred onto metallic sheet paper. This is a limited edition serigraph made in multiples by the artist himself.
The image itself is 21.5" w x 27.5" h and matting is 2". Silver frame in glass in great condition.
Dimensions: 26.5ʺW × 1ʺD × 32.5ʺH
Period: 1960s
Condition: Artwork in excellent condition along with matting, frame, and glass. Strung and ready to be hung
Styles: Abstract // Contemporary
Materials: Paint // Paper // Woodcut
Art Subject: Abstract // Geometric